First of all I just wanted to apologize for being away for so long. Last week I was sick with a nasty bug and so far this week I have been up to my eyeballs in midterms and projects for classes... but alas 32 days left till graduation, I think I can make it your just going to have to bear it all with me.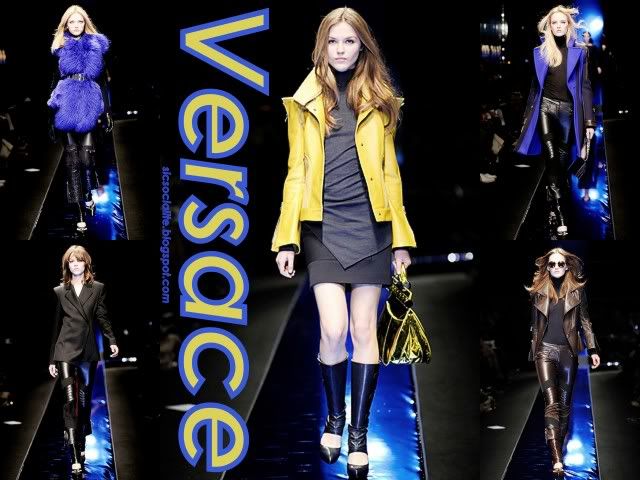 In regards to Milan fashion week, I love a lot of it but was slightly disappointed with some hard hitters such as Prada. Although a very wearable collection, its only good in specific pieces and the overall collection seemed a bit dull for my taste especially after such a stunning collection for Spring/Summer 2010. My favorite collection of Milan would have to be the Versace show. A lot of different designers are using black as always for Fall/Winter, but I thought Versace was the perfect amount. It has the ideal staples of winter such as the long jewel tone coat, but with some favorites such as the brown and black moto style leather pants for the ultimate bond girl.
Dear Donnatella, if your reading... Ill take on of the yellow leather jackets, and the feather dress.
Thanks,
Kimberley.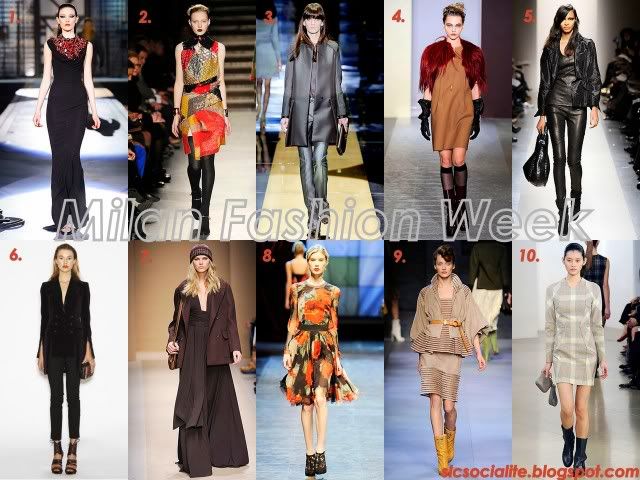 For the rest of Milan fashion week, these were my top ten picks.
Dsquared2 - Detailing in the spinal cord shoes.
Missoni - Beautiful oversized knits.
Gucci - AMAZING trousers.
Marni - the accessories were absolutely perfect, especially the gloves.
Bottega Veneta - Its nice to see Bottega having a bad girl come out, one of the best collections.
Christopher Kane for Versus - Beautiful body con dresses.
Salvatore Ferragamo - Classic Italian style all around.
Dolce & Gabanna - Beautiful tailoring.
Fendi - Great use of texture.
Jil Sander - Fantastic wearable work clothing...minus the jumpsuit lol.
And incase you missed it, heres the whole Versace Collection: